There's no doubt you're familiar with everyone's favorite wrinkle-fix, Botox, but have you heard of Dysport? Though they're both used to treat fine lines and wrinkles, there's a few differences in the products. Firstly, Dysport allows clients to retain a more natural and refreshed look— no "frozen face" that can sometimes happen with other injectables. Dysport treats moderate to severe frown lines between the brows by limiting certain muscle activity. By reducing the repeated muscle contractions with Dysport, the treatment is actually preventative— something that strongly appeals to a younger audience. In addition, Dysport actually starts very fast, you'll start seeing results as early as two days.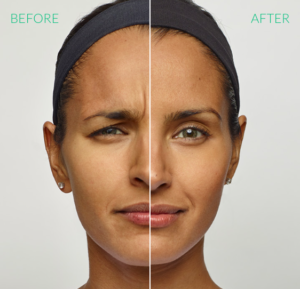 So who is Dysport right for? Anyone who wants to treat fine lines, wrinkles and especially if you want to take a preventative measures altogether. The treatment takes 10-to 20-minutes and there's very minimals downtime, meaning you can get back to schedule quickly. If you're interested in learning more about Dysport or Botox, please visit us at Colair Beauty Lounge & Med Spa in Gilbert, Arizona.
Colair Beauty Lounge & Med Spa is currently running a promotion on Dysport and Botox.
(480) 912-5325 1440 S Higley Rd Suite 108, Gilbert, AZ 85296