Microneedling is a popular skin rejuvenation treatment proven to address skin concerns like acne scars, fine lines, enlarged pores, and more. But certain advances like Scarlet Radio Frequency Microneedling can provide additional benefits. Come along as we compare each method.
How Does Traditional Microneedling Work?
Traditional microneedling, also called collagen induction therapy or skin needling, uses fine needles in a pen device to create microscopic punctures in the skin. This stimulates collagen and elastin production to smooth and plump the skin, treating a variety of skin concerns.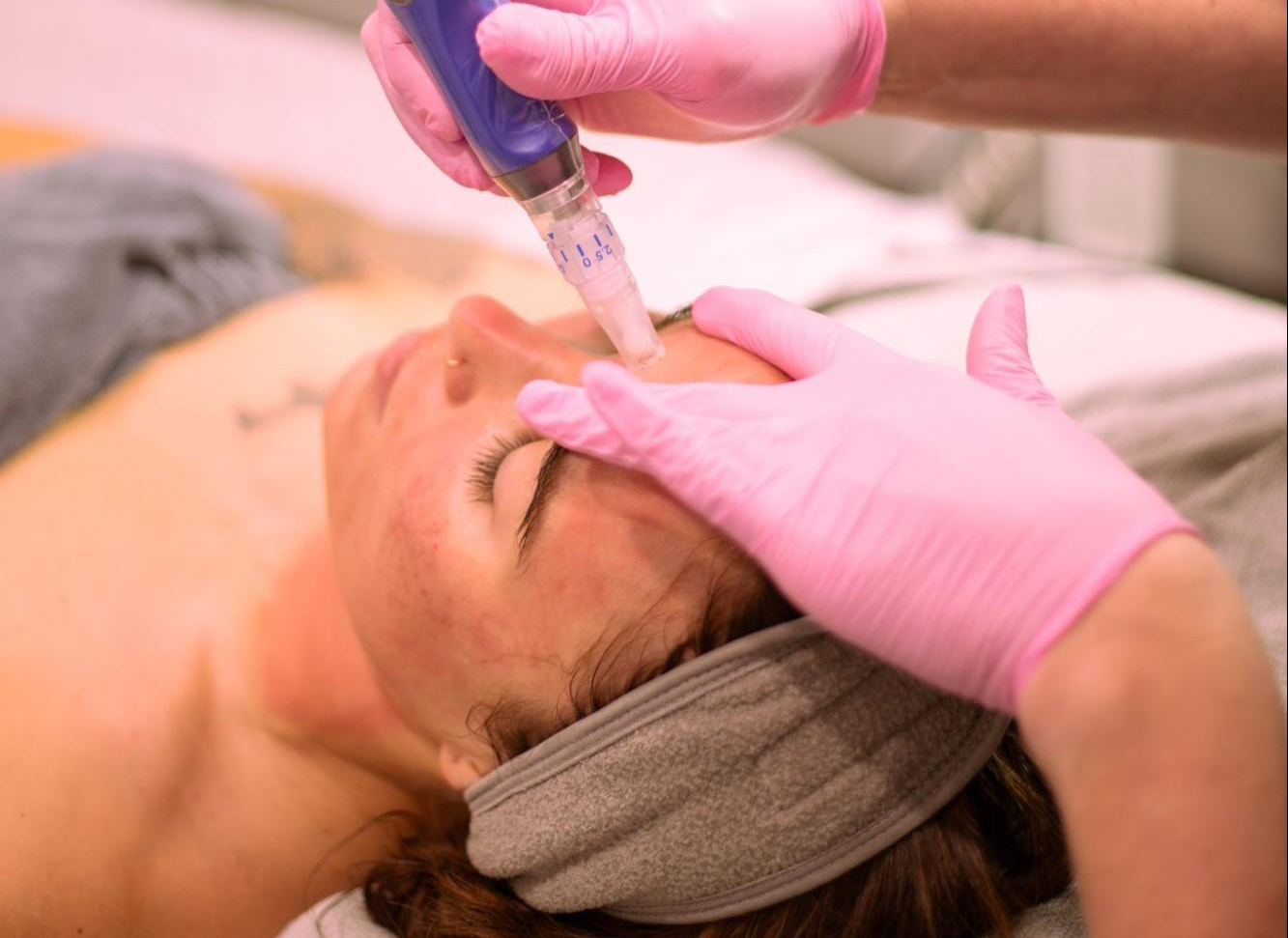 It also helps improve transdermal absorption of serums applied afterward up to 100x more than untreated skin alone. Microneedling promotes collagen stimulation and helps to retexture the skin to rejuvenate the complexion.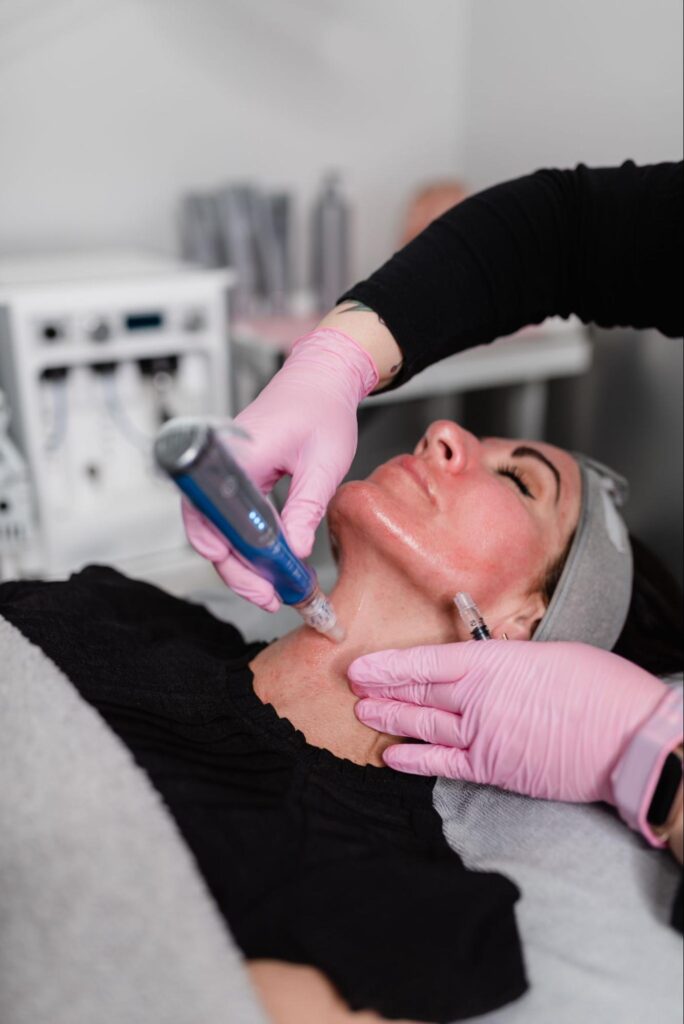 Traditional Microneedling: What To Know
Highlights:
Proven effective for variety of skin concerns

Stimulates collagen production

Affordable cost 

Enhances product absorption
Considerations:
Requires topical numbing

Limited skin tightening ability

Can be done on some areas of the body, but not all

Not suitable for those with active acne
What Is Scarlet RF Microneedling?
The Scarlet RF system is a revolutionary and innovative procedure used to deliver short pulses of radiofrequency energy in combination with microneedling to provide a minimally invasive skin treatment that actively works to stimulate collagen growth to improve skin texture and tighten the skin.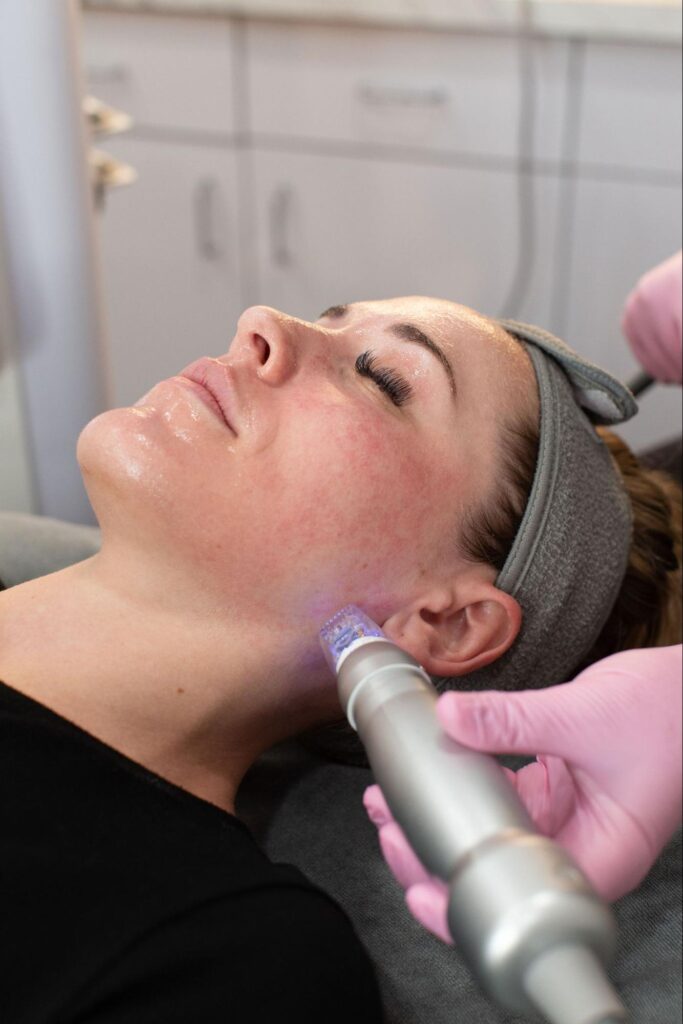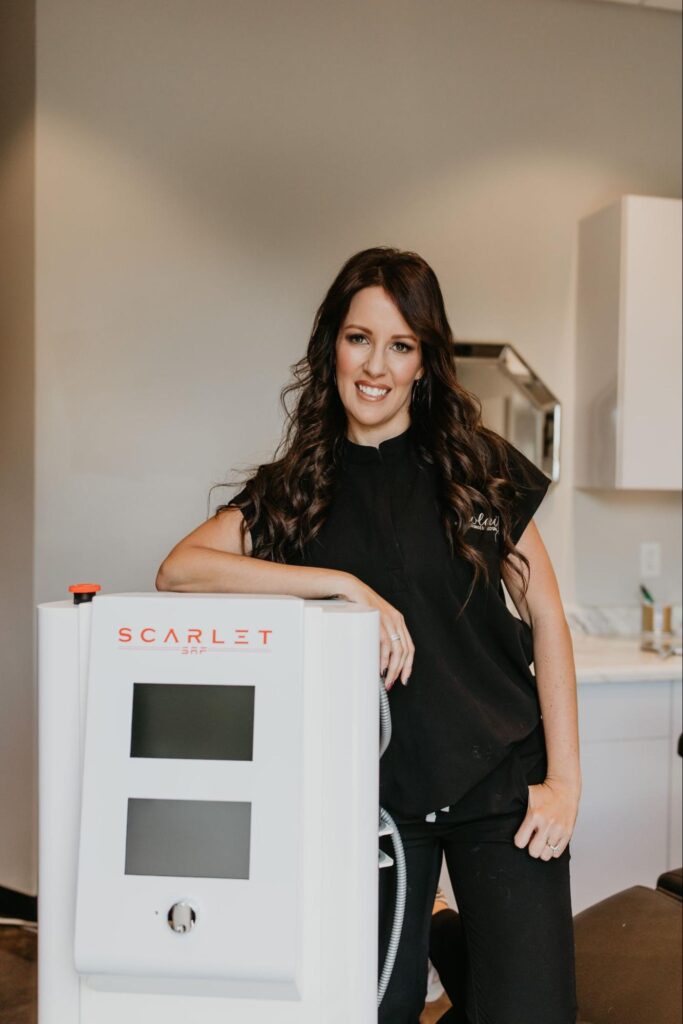 Scarlet RF Microneedling: What To Know
Highlights:
Provides skin tightening from RF  

Significantly improves skin texture

Dramatic collagen stimulation and pore reduction

Can be performed anywhere on the body

Depth and heat is customizable

Can be performed over active acne
Considerations:
Some patients may experience minor discomfort, especially when sensitive to heat

Downtime can vary 

More expensive than basic microneedling
Which is Best for You?
Our extensively trained skin care providers at Colair begin all consultations with a 4D Facial Imaging Scan to peer deep under the skin's surface. We then make a recommendation using these scan results, science, and expert opinion and experience, to determine the best treatment plan for your individual concerns and desired results. The biggest difference between RF and traditional Microneedling is that RF Microneedling delivers radiofrequency energy even deeper into the skin to reach natural protein building blocks and stimulate collagen. Both treatments used at Colair Beauty Lounge and Med Spa are FDA-approved to be safe and effective.
If your goals are:
Tightening skin:

Scarlet RF is superior

Smoothing fine lines:

Comparable results

Area on the Body:

Scarlet RF can be used anywhere from scalp to toe!

Cost concern:

Microneedling more budget friendly

Quicker results:

Scarlet RF stimulates faster collagen
Experience Skin Rejuvenation at Colair Beauty Lounge and Med Spa
Contact Colair Beauty Lounge and Med Spa to learn more about the benefits of Scarlet RF or Traditional Microneedling! Our expert providers create customized plans targeting your skin concerns for optimal, longer lasting results you'll love.
Call 480-912-5325 today to schedule a consultation where our microneedling experts will help you decide which treatment is best for you.