The Pros and Cons of Laser Hair Removal
Are you tired of tedious shaving, waxing and plucking to remove unwanted hair? Laser hair removal offers a way to permanently and safely eliminate hair. Wondering  if it's right for you? We help you weigh the pros and cons below.
How Does Laser Hair Removal Work?
Laser hair removal uses concentrated light pulses that target and destroy the hair follicle. The pigment in the hair shaft absorbs the laser energy, damaging the follicle so hair can't regrow. 
The most common treatment areas are the legs, underarms, bikini line, upper lip, back and chin, but can be done most anywhere on the body.
How Often Do I Need To Do Laser Hair Removal?
Treatments are spaced 4-6 weeks apart and most people need 6-8 sessions for significant permanent hair reduction. 

Maintenance may be needed 1-2 times per year, or after hormonal changes such as pregnancy or menopause

Lasers work on all skin tones
What Are the Advantages of Laser Hair Removal?
More Permanent Results
Unlike shaving, waxing or plucking, laser hair removal provides much longer-lasting hair reduction. If successfully treated, regrowth should be sparse.
Less Hassle
Say goodbye to daily shaving routines. Laser hair removal can free up significant time otherwise spent removing hair.
Smoother Skin
Lasers destroy the follicle below the skin's surface for smooth, stubble-free skin. No more cuts, bumps or ingrown hairs from shaving or waxing.
Works on All Skin Tones
Lasers are adjustable to safely accommodate any skin tone, though more sessions may be required for darker skin.
Treat Hard-to-Reach Areas
Lasers safely remove hair from traditionally tricky spots like the upper lip, back, and bikini area.
Increased Confidence
Reducing unwanted body and facial hair can greatly boost self-confidence.
What Are the Disadvantages of Laser Hair Removal?
Multiple Treatments Needed
Laser hair removal requires 4-8 sessions spaced weeks apart for significant results. Maintenance may also be required.
Doesn't Work for All Hair/Skin Types
Lasers are less effective on light blond, red, white, and gray hair. Very dark skin is also more challenging to treat.
Possible Side Effects
Temporary side effects like redness, swelling, and tenderness can sometimes occur. Blisters or scabs may form in rare cases.
Body Area Limitations
Certain areas may have restrictions for laser hair removal, and treatment over moles is typically avoided.
Upfront Investment Needed
The cost of multiple treatments may be too expensive upfront for some budgets. But over the long term, the investment absolutely pays off!
Why Choose Colair Beauty for Your Laser Hair Removal
At Colair Beauty Lounge & Med Spa, we use state-of-the-art laser technology optimized for safe, quick, and effective hair removal on all skin tones. Our experienced laser technicians will conduct a thorough consultation to create a customized treatment plan based on your hair color, skin type, budget and goals.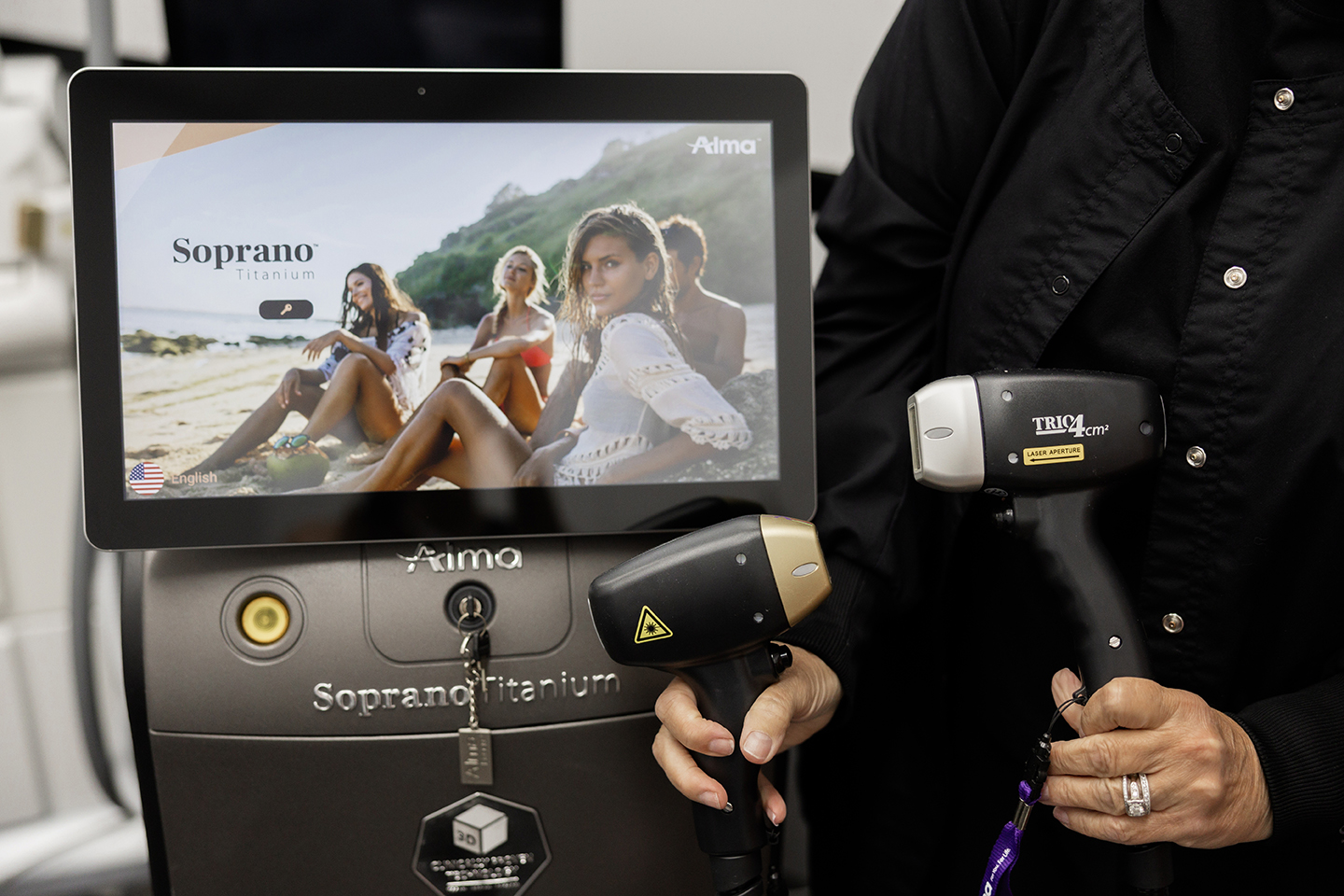 We help make the investment affordable by offering bundled packages of multiple treatments,  and even offer financing options. Contact us today to schedule a free laser hair removal consultation!