If you're noticing increased shedding, a widening part line or thinning hair, you may have tried countless products and remedies without success. 
Platelet-Rich Plasma (PRP) therapy has emerged as a promising solution for stimulating hair follicles and promoting natural hair growth. While PRP works for some, it still has its own set of drawbacks.
But there's a brand new technology that now offers hope for reawakening dormant follicles to grow new, healthy hair in a safer, less invasive therapy: Alma TED. 
At Colair Beauty Lounge in Gilbert, AZ, we're seeing remarkable results using this breakthrough system to stimulate growth in both men and women struggling with loss.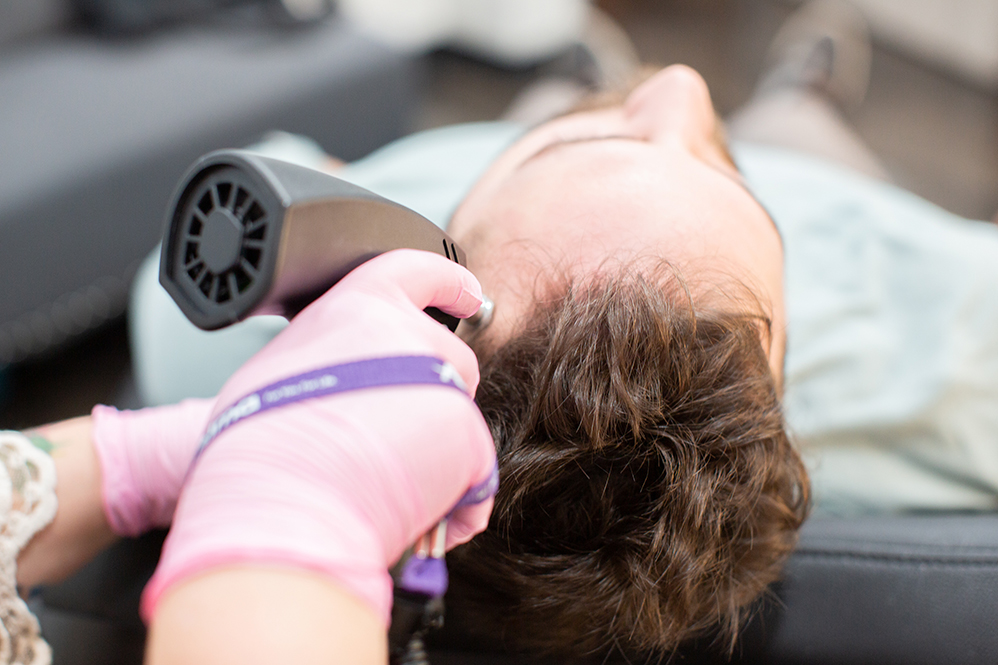 The Science Behind Alma TED's Hair Restoration Ability
Alma TED utilizes focused ultrasonic acoustic waves to gently ablate the stratum corneum layer on the scalp. This allows penetration of topicals down to the lower dermis closer to follicles.
Controlled air pressure also creates microscopic channels, enabling significantly higher absorption of hair regrowth compounds. This sonophoresis effect has been proven in clinical studies.
Increasing localized blood circulation provides active nutrients to starved follicles. DHT buildup is also flushed away. Alma TED's patented approach stimulates growth in a completely non-invasive manner.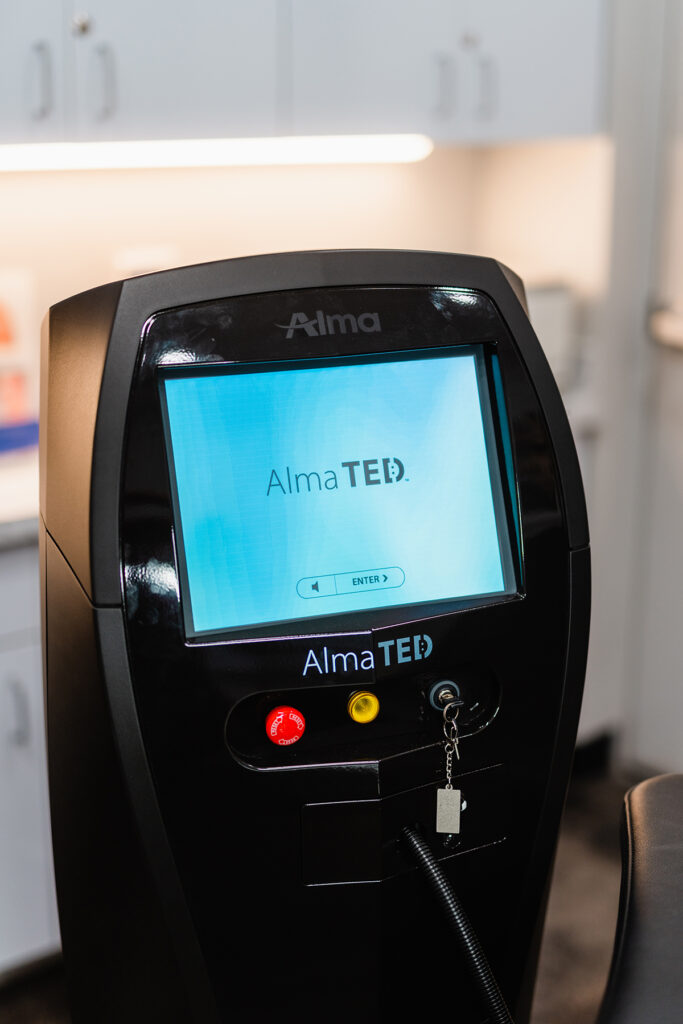 Alma TED's Proven Track Record of Success
Originally developed in 2013 by Alma Lasers, Alma's TED therapy has been used internationally for years with remarkable success rates.
Clinical trials displayed an average increase in hair count of over 20% after 12 weeks of treatment. Further gains occur with ongoing maintenance sessions.
Over 100 peer-reviewed published studies have demonstrated Alma TED's ability to improve hair density, growth rate, and thickness. The evidence supporting its safety and efficacy is indisputable.
As an authorized provider, Colair Beauty Lounge is excited to offer our clients access to this groundbreaking technology right from our convenient Gilbert location.
Who Is Alma TED Ideal For?
Good candidates for Alma TED include both genders experiencing gradual shedding, thinning or loss. Those in early stages with some intact follicles respond best.
It can also help treat temporary loss from stress, surgery, or illnesses like COVID-19. The treatment won't restore completely bald areas but can regrow coverage. Schedule a consultation at Colair to assess your specific case.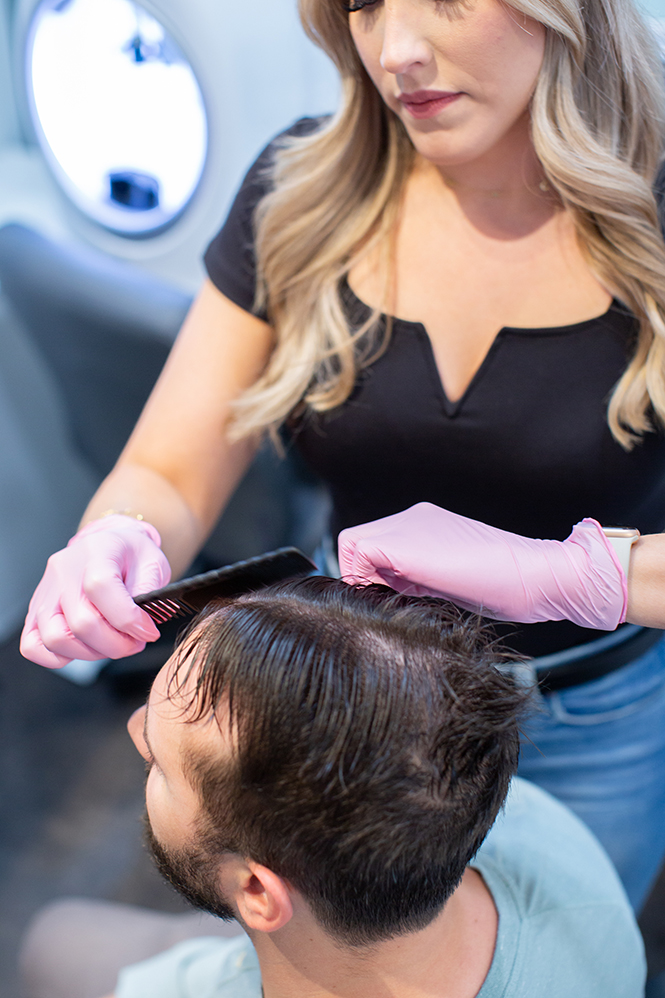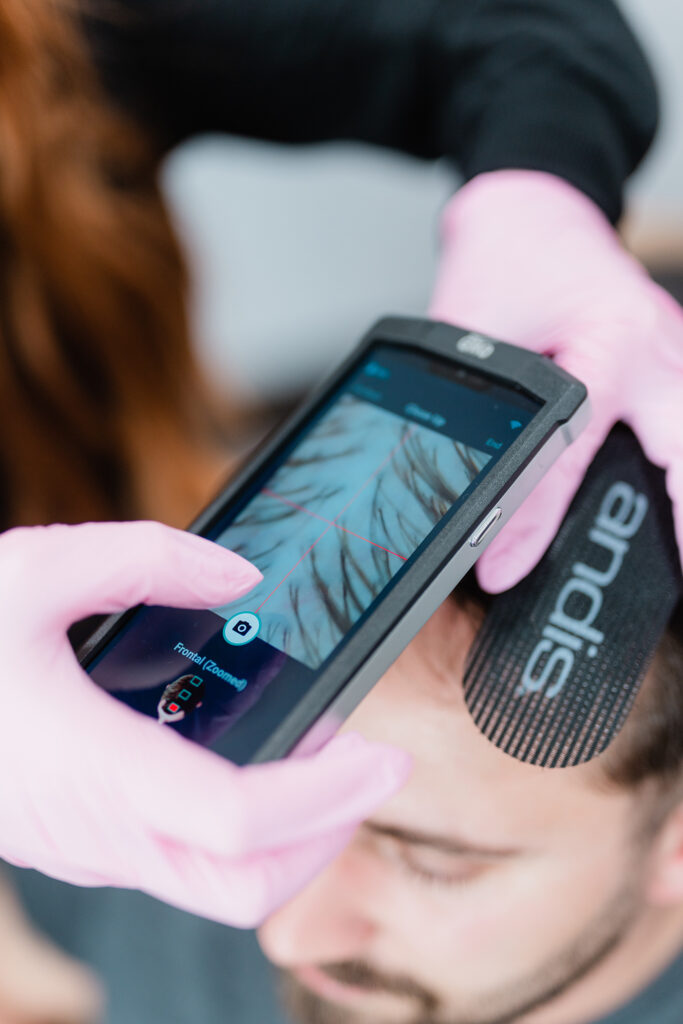 What Can I Expect During Alma TED Sessions?
Before you begin your TED treatments, the hair and scalp experts at Colair use an AI-powered hair and scalp analysis system called GroTrack to get a closer look at your hair thickness, condition, and density. This helps us personalize your TED treatments while providing a baseline to track and measure your hair thickness and regrowth.
After your provider examines your scalp and patterns of loss, topical formulas suited to your needs are massaged prior to the completely painless Alma TED application.
You'll hear gentle buzzing during the 20-30 minute sessions but shouldn't feel any discomfort. Most patients compare it to the feeling of a warm scalp massage, and some have even fallen asleep during treatment! After the first visit, schedule repeat monthly treatments for optimal results.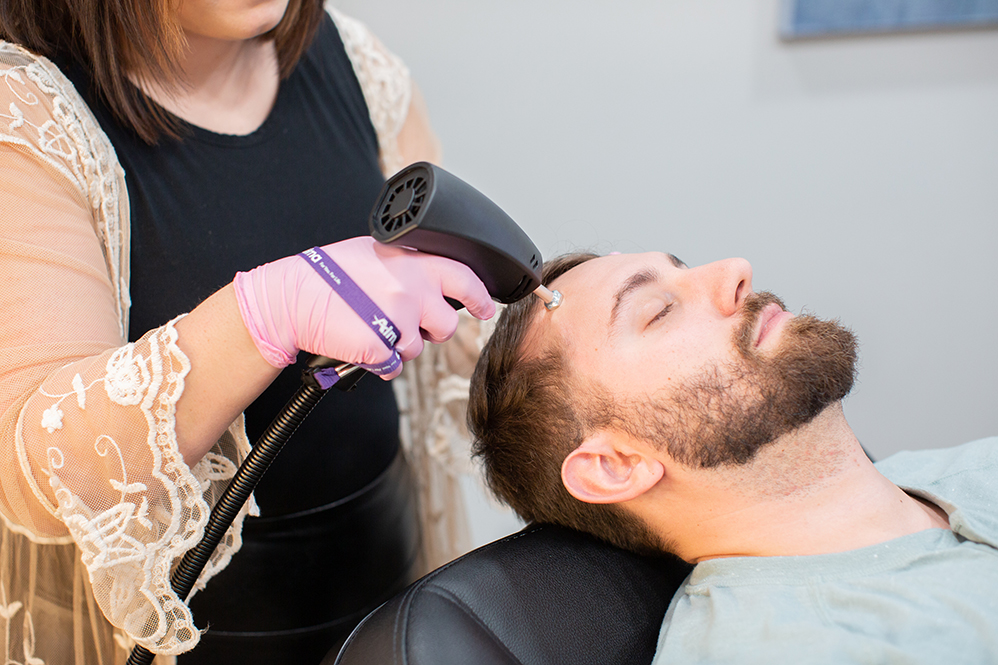 How Soon Will I See Hair Regrowth Results?
Improvements occur gradually over 2-3 months as struggling follicles are stimulated. You can expect to see less daily shedding quickly, then thinning areas begin to fill as hair proliferates.
Over time, new growth results in perceptible increases in density, coverage, and thickness. Your Colair provider will track progress at follow-ups.
Take Control of Your Hair Loss at Colair
If lackluster locks have you distressed, Alma TED may provide the breakthrough you need to restore your hair's glory. Contact Colair Beauty Lounge to learn more about this innovative new hair restoration system. With commitment and a customized treatment plan, Alma TED can help you grow strong, full hair once again.
Call 480-912-5325 now to schedule Your FREE TED Consultation and GroTrack Hair Analysis!