There's a seemingly never-ending around of advice on which beauty products to buy. If you're looking for the opinion of a true-pro, and one with 20+ years of experience, let us introduce you to our creative director, Gretchen Weidman. She's here to dish about her six must-have products, that you can pick up today from Colair Beauty Lounge & Med Spa.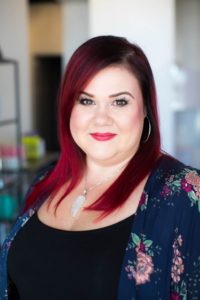 1.) I literally can not say enough good things about Pai-Shau, therefore, I must start this list with the incomparable Biphasic Infusion. Perhaps the crown jewel of the brand, the infusion is loaded with tea and all their antioxidants— it not only gives the hair amazing shine but protects from heat damage. Also, because the infusion isn't an oil, you can totally indulge without the fear of having a soggy-looking scalp.
2.) There's really nothing like the Cleanse Shampoo from Nuema. Because of the peppermint essential oil that's packed into the shampoo, it's the most refreshing thing that will ever happen to your scalp. I'm also in love with the fact that this product is without sulfates and completely organic. This is a great product for everyone in the family.
3.) For dry summer ravaged-hair, the mask from Pai-Shau is a miracle in a jar. After you've let the mask sit five to seven minutes, rinse it off in the shower and you're ready to go. The products from Pai-Shau, are busting with oat and rice protein— that means you're safe to use this on the daily, including the shampoo!
4.) If you're looking for thee perfect styling product, look no further than the Clay Pomade from Nuema. It doesn't create a film on the hair, has a light scent and leaves the hair flexible— allowing you to change up your look freely.
5.) I'm a sucker for lux products, so I must mention the Opulent Volume Shampoo from Pai-Shau. This liquid gold doesn't leave your hair feeling like Velcro as most other shampoos do, rather you're going to find yourself with smooth locks. In addition to the shampoo, the conditioner softens the cuticle and leaves your hair light as a feather— no heavy hair here.
6.) I can not do this list without mentioning my favorite hairspray, the Sublime Flexible from Pai-Shau. If you need control but movement, this product is the ticket. Strong enough to hold curls and fly-aways, yet soft enough to run your fingers through— without ever flaking on you mid-day.
For more information about the products listed above or to schedule an appointment with our creative director, give us a call at (480) 912-5325